With Major League Soccer, I was digital and print visual designer for the 2017-2019 seasons. My "goal?" Taking media from all corners of the organization "talk" to each other cohesively through style, messaging and balance to consistently evolve and elevate the MLS brand. Across all platforms, everything needed to be congruent and consistent to standards. Structured to build each season to a crescendo, the "Our Soccer/Nuestro Soccer" campaign was the new driving force for the 2018-2019 seasons. With many departments contributing to the multifaceted parts of the campaign, there might be a print asset from one department, video footage held by another team, social assets in development by the social team and so on. It was down to me to work with marketing to implement one or all of those pieces into a concise, clean, animated and marketable digital asset. Many designers at MLS used at most two to three of applications from the Adobe Creative Suite per day—in my position I ran the entire gambit from Illustrator to After Effects. LED In-Game perimeter boards. Environmental graphics and stadium dressing. Animated screens for a takeover of a hosting city's paid media in airports, streets and subways. One day was never like the other.
This knowledge will allow him to make business decisions based upon the tastes and buying patterns of those to whom he will be marketing his product. Likewise, affluent middle-aged aged men. Sandra Lambert
<iframe src="https://s3.amazonaws.com/mlsbanners/E)+PLAYOFFS+Conf+Champ+Leg+2+(TUN18-34656)+728×90/E)+PLAYOFFS+Conf+Champ+Leg+2+(TUN18-34656)+728×90/E)+PLAYOFFS+Conf+Champ+Leg+2+(TUN18-34656)+728×90.html" style="border:0px #ffffff none;" name="PLAYOFFS Conf Champ Leg 2" scrolling="no" frameborder="0" marginheight="0px" marginwidth="0px" height="90px" width="728px" allowfullscreen=""></iframe> Marketing And Sales Plan
While a fashion company with substantial financial resources may initiate a large-scale advertisement campaign, a smaller business may employee a grassroots approach consisting of postcard distribution and word of mouth. In addition to marketing, an entrepreneur must identify outlets for his products to be purchased. The greatest public relations campaign is for naught if customers cannot buy the products.
Startup Costs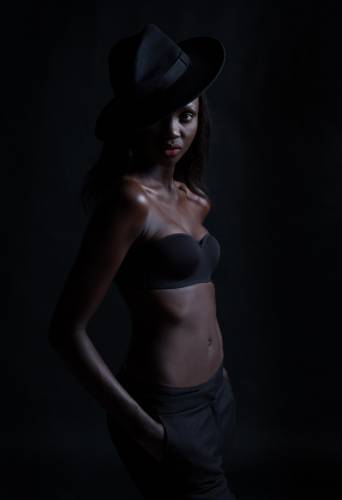 An entrepreneur must have a solid marketing and sales plan when starting a fashion company. This plan must align with the demographics of the organization's customer base, as well as fit into its annual budget. She must calculate the cost of overhead, such as offices, employee salaries, supplies and other materials.
She must also consider incidental costs, such as postage;
Once a budget has been created, the entrepreneur must know;
She may apply for a bank loan;
She may also seek out investors or angels;
Alternatively, she may apply for grant money for which she may be eligible;
When starting a fashion company, an entrepreneur must identify his target customer. He must learn their gender and age. He must determine where and how often these individuals shop. He must also gain an understanding of what trends are currently popular with the demographic.